The Prairie Grove School District is asking you to partner with us and complete a short survey of your opinion on how we are doing during this time away from school. Your responses will assist us on what we can improve on with the content and delivery of your child's instruction. The survey will no longer take responses after 4 p.m. on Thursday, April 30th.
https://forms.gle/o6Q1CtwCwjbWoKsE9


As designated on our 2019-2020 school calendar, there will be no school work on Monday (04/20/2020) and Tuesday (04/21/2020). We will not skip Monday's meal drop-offs; meals will continue to be delivered as usual. These meals are available to anyone between the ages of birth to 18, and the cost does not come out of your child's school lunch account.

Senior Parents: This is a reminder that if you are wanting to purchase a senior ad in the yearbook, the deadline is tomorrow, April 15, 2020. An order form was mailed home in February, and an email was sent out a few weeks ago senior students. If you have questions, please email 
yearbook@pgtigers.org
. 


Requested JR High Chromebook will be passed out today from 9-3 in the Jr High car rider line. This will be a drive up process and will not require getting out of your vehicle. Parents will sign a check out form and receive a Chromebook. Please call 846-4274 if you have any questions.

In an effort to continue to bring you meals, but to also attempt to keep our bus drivers and paras healthy, we will be delivering only on Mondays, Wednesdays and Fridays starting on Monday, April 6, 2020. (Two days of meals on Mondays and Wednesdays. One day of meals on Fridays.) This might be a handful for some of you to carry back home. So, please be prepared with perhaps a sack, backpack or a wagon to assist you in carrying your lunches home next week.

Parents and students of the Prairie Grove School District, Due to the closure of schools from COVID-19, the district will be in contact with those students who requested, per survey this previous week, a time and place to pick up and borrow a district Chromebook starting Monday, April 6th. These Chromebooks are the property of PGSD and are provided for the exclusive use of the students and staff. These devices will be monitored and filtered according to the school district policy. For more information, please contact your building office.

The yearbook online order option has been extended until April 15. You can order online at yearbookforever.com and search for Prairie Grove School. There will be an additional fee for using your debit/credit card. Order forms have been sent out, if you want to mail an order in, it needs to be postmarked by April 15. These can be mailed to PGHS Yearbook Attn: Mandy Bartholomew 500 Cole Drive Prairie Grove, AR 72753 If you need an order form or have any questions you can email
yearbook@pgtigers.org
.
7th and 8th grade AMI packets for this week are located by the front door of the Jr High building

Parents and students, starting today and throughout the week, teachers and counselors will be calling you to find out how you are doing at home. We are getting reports of calls being blocked. Be aware that some phone calls from our staff members may show a "Private Number" caller ID. Please unblock your phones in order to receive these calls so that we can assist you during this time.

Thank you to our wonderful Cafeteria Workers, Paraprofessionals and Bus Drivers for preparing and delivering lunches!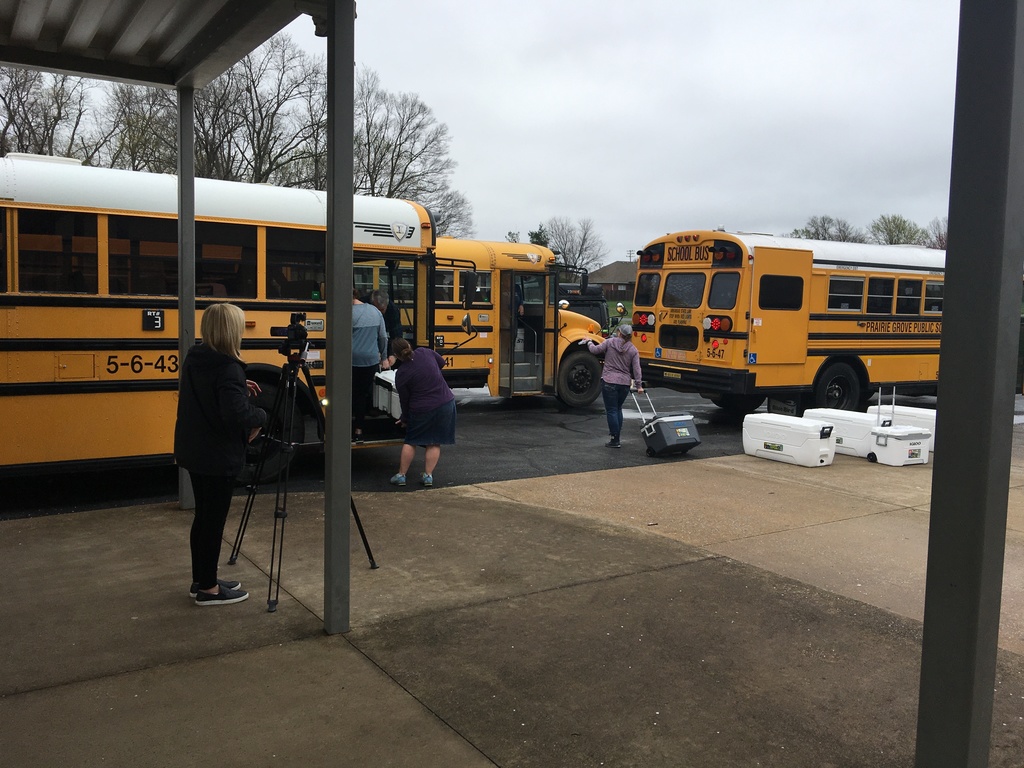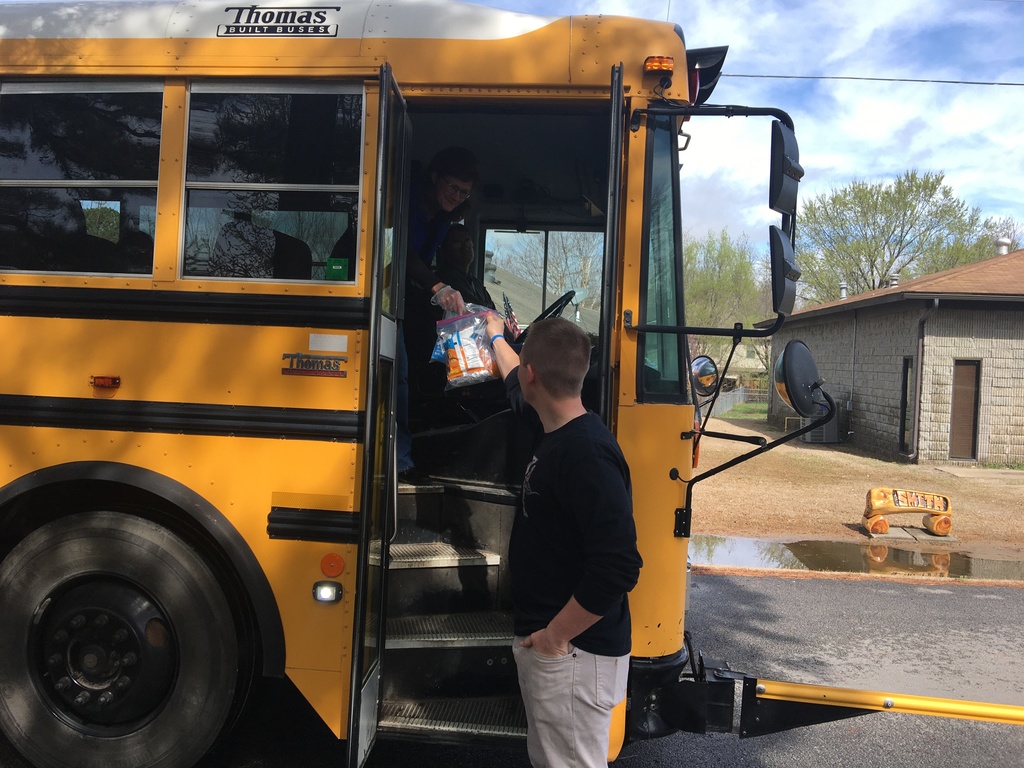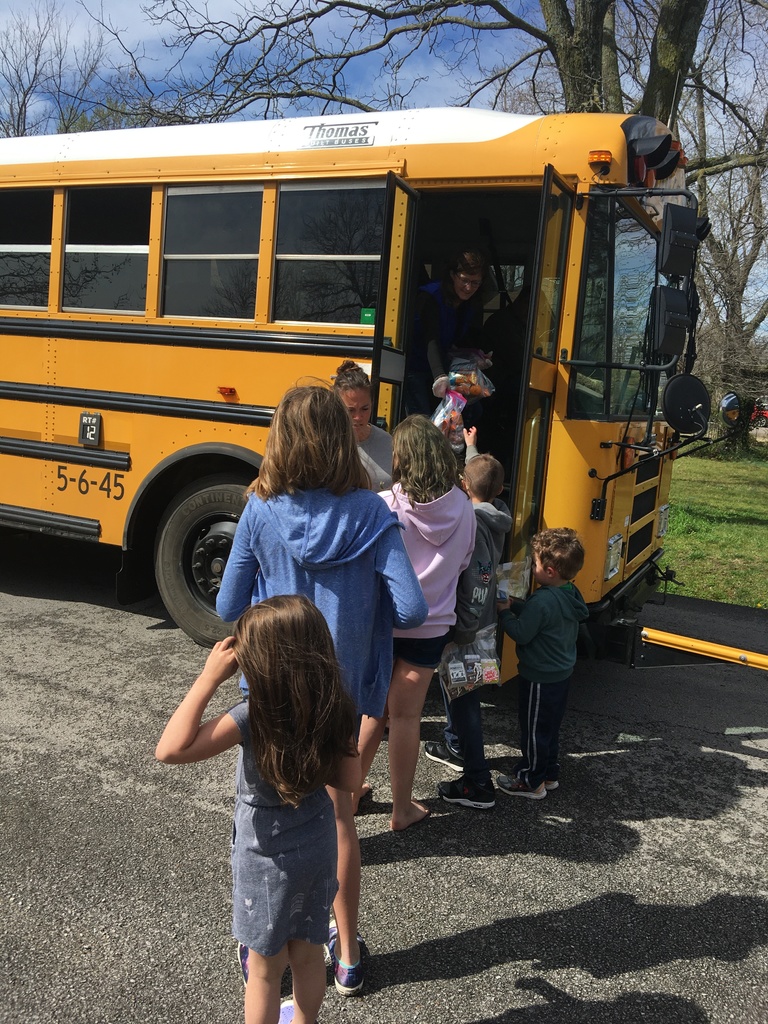 If you are needing online school related activities to do with your students, here is a great list to get started with:
https://bit.ly/2QoDmSW

Prairie Grove Schools will be delivering lunches again tomorrow, as well as Thursday and Friday this week. Buses will leave at 11:00 am each day and run their normal bus routes carrying sack lunches and breakfast for the next morning.

If you are looking for the AMI packets for your student(s) you can access these by going to
http://www.pgtigers.org
and clicking on Menu -> AMI Information

Tomorrow's (March 17th) School Board meeting time has changed to 5:30PM

As a reminder: Elementary Parent Teacher Conferences and Pre-K and Kindergarten Registration have been cancelled and will be rescheduled for another date. This includes online registration.

Our schools will be closed starting tomorrow, March 16, 2020; however, if parents have no way to find childcare due to short notice, school will provide childcare Monday, March 16th.  So as not to be confusing and to better plan, another message will be sent out soon.

The Daddy Daughter dance has been postponed until further notice.