Regarding Meals for Virtual Students: Starting Thursday, September 3rd 1. Daily request by 9:30 am for meals that day only on the form that was previously provided for virtual meals or email
samantha.molz@pgtigers.org
2. Meal pickup at the high school bus canopy area. 3. 10:30 am pickup time 4. Bring exact change if possible. Any amount above meal cost will be credited to your student's meal account. 5. Reduced meal prices- breakfast $.30, lunch $.40. Regular meal prices- breakfast $1.60, lunch $2.85

Join our Tiger Football Team as they take on the Green Forrest Tigers tonight at 7PM on pgtigersonline.com
The Arkansas Department of Health flu clinic will be held on Monday, September 28th. PK-4th grade will be given in the morning at the elementary school and 5th-12th grade will be in the afternoon at the middle school. Virtual students who want to participate can come to the middle school from 1:30-2:00. Consent forms need to be turned in by Friday, September 25th. Please contact your school nurse if you have any questions.

Watch live as the Prairie Grove Tiger Football take on the Stilwell Indians @ 7PM.
https://www.pgtigersonline.com
or search for PGTIGERSONLINE on Youtube.com

Please read this important announcement concerning changes in the school meal program through December 18th, 2020. The USDA and the Arkansas Child Nutrition Unit have stated all students will qualify for free school meals as well as those not in school under the age of 18. Turning in your free/reduced meal application is still important as this program is approved only through December 18, 2020. Your child's free/reduced lunch application is important to help the district qualify for federal monies, grants and other funding that will benefit students in the Prairie Grove School District. These forms must be turned in by October 1st, 2020. Virtual students wanting to pick up meals may go to the Prairie Grove School District website for directions.

Prairie Grove School District is currently without power. Due to this phones are down at the moment. Tonight's game vs Farmington is still on schedule to start at 7PM.

Extra tickets for tonight's home football with Farmington are now available. These were unused, reserved tickets. If you would like to purchase tickets, visit
https://www.pgtigers.org/

Please be aware that there are no cash ticket sales at sporting events this year. All tickets must be purchased through our online ticketing system. There is limited seating capacity due to social distancing requirements set by the Arkansas Dept of Health. Tickets must be purchased prior to the event. When you arrive at the gate please have your ticket ready to be scanned. The only passes that will be accepted are AAA and senior passes which will be presented at the pass gate. Farmington vs. Prairie Grove football tickets goes on sale to the general public on September 2nd at 6:00 PM. To purchase tickets, visit
www.pgtigers.org
. Parents, if you are considering dropping your children off at the game please make sure they already have a ticket before arriving. This game will also be available through streaming video online for free.​

General Admission tickets for tomorrow's volleyball game against Shiloh Christian go on sale today at 8:00 PM. General Admission tickets for Friday's Farmington vs. Prairie Grove football game will go on sale on Wednesday at 6:00 PM.

Would you like to be a Substitute Teacher at PGSD? We are always looking for help! Click Here for More Information:
https://5il.co/kfam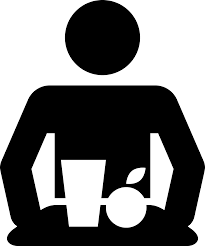 Prairie Grove Schools will be using an online ticketing system for all paid events this year.  The ticket booth will not be selling tickets at sporting events.  All game tickets must be purchased through our website or a smartphone.  Due to social distance guidelines, we can only sell a certain amount of tickets to each event.  For questions, email
administration@pgtigers.org
. To purchase tickets, visit
https://www.tix.com/ticket-sales/pgsd/6464

The Prairie Grove School has learned that a member of our school family has tested positive for COVID-19. This person was in attendance only on the first day of school, August 26th, 2020. The parents of all students who were probable close contacts have been notified. The person who tested positive is in isolation and all probable close contacts have been quarantined for 14 calendar days as per the Arkansas Department of Health requirements. No school employees were identified as close probable contacts. A probable contact is defined as a person who has been within six feet or less of a known positive for a cumulative time of 15 minutes or more. At this time, no school or classroom closures are necessary. This is being posted to help keep our patrons informed.

August & September Breakfast/Lunch Menus have been posted for all buildings. You can access these by going to pgtigers.org - > Menu -> Cafeteria.
Parents: Please help us mitigate the spread of infectious disease by screening your child/children for illness prior to coming to school each day. If a student shows unexplained symptoms (i.e. cough, difficulty breathing, sore throat, or loss of taste or smell) or has a fever of 100.4 or higher, they should not come to school. Contact your healthcare provider or building level school nurse if further guidance is needed. Completing this screening prior to coming to school is more effective and efficient than screening upon arrival to school and will allow our teachers and staff to focus time on instruction and provide a more normalized educational experience.

We would like to welcome you back to the 2020-21 school year starting Wednesday, August 26th. For the many questions you might have, please read through the "Start to School Readiness" tab on our website. If you can not find your answer there, email
administration@pgtigers.org

On Monday, August 24th from 4PM-6:30PM there will be a Medication Drop Off for families that have children who receive medicine each day or children who need to keep emergency medication at school. FOR ALL GRADE LEVELS. Click Here for Information:
https://tinyurl.com/y4l3gg3h



Thank You Ann Dunham for your 50 years of service to the Prairie Grove School District!