Valley View scores to take 1-0 lead w/ 16:44 left in 1st Half.

Lady Tigers and Valley View tied at 0-0 w/ 20:43 left in first half.

Lady Tigers Soccer vs. Valley View in 1st Round State Tournament game has started.

Girls Soccer plays its' first round game in the State Tournament on Thursday, May 12th vs. Valley View at Pulaski Academy at 9:00 am. Tickets are available online at GoFan.co

All bus routes will return to their normal routes tomorrow, 5/9/2022.

Girls Soccer Final: Dardanelle 1 Lady Tigers 0. Lady Tigers will be the 4 seed from Conference in State Tournament next week.

Dardanelle scores w/ 2:38 left in game. Leads Lady Tigers 1-0

Lady Tigers and Dardanelle tied 0-0 in 3rd place game of District Tournament.

Good luck to Girls Soccer tonight as they travel to Harrison for a 6:45 match vs. Dardanelle in the 3rd place game in the District Tournament. GO TIGERS!



The Girls Soccer game at Dardanelle scheduled for today has been postponed due to weather. It will be played tomorrow night at 6:45 at Harrison.

Due to flooding, buses will be running normal routes but might be limited depending on access to affected areas.

Ethan Miller qualified for the 100 meter Final. Will run at 5:30.

Landon Semrad finishes 3rd in Triple Jump at State 4A Track Meet.

PGTelco Affordable Internet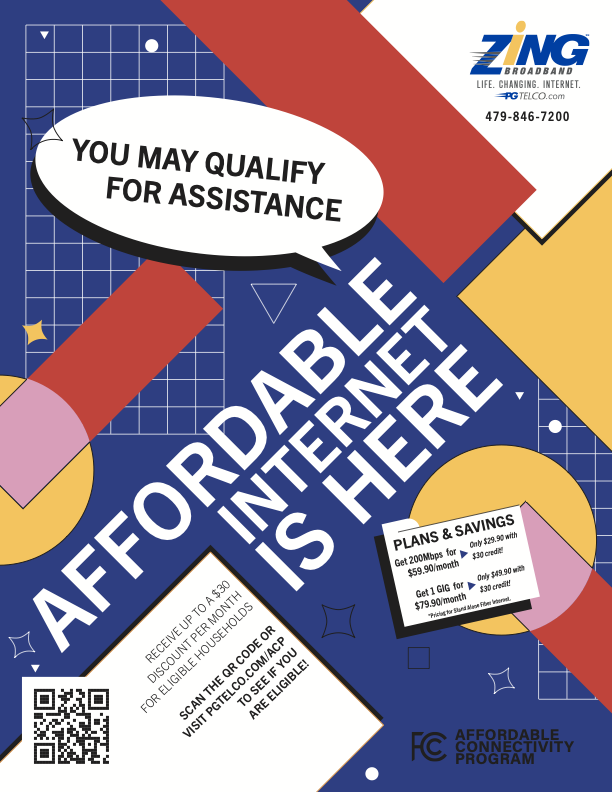 Shiloh Christian defeats Lady Tigers on Penalty Kicks. Great effort Girls!

Lady Tigers and Shiloh Christian headed to Penalty Kicks tied at 1-1.

Lady Tigers and Shiloh Christian tied 1-1 after first OT. Heading to 2nd OT.

Lady Tigers and Shiloh Christian tied 1-1 at end of regulation. 10 minute Overtime Period coming up.