April breakfast and lunch menus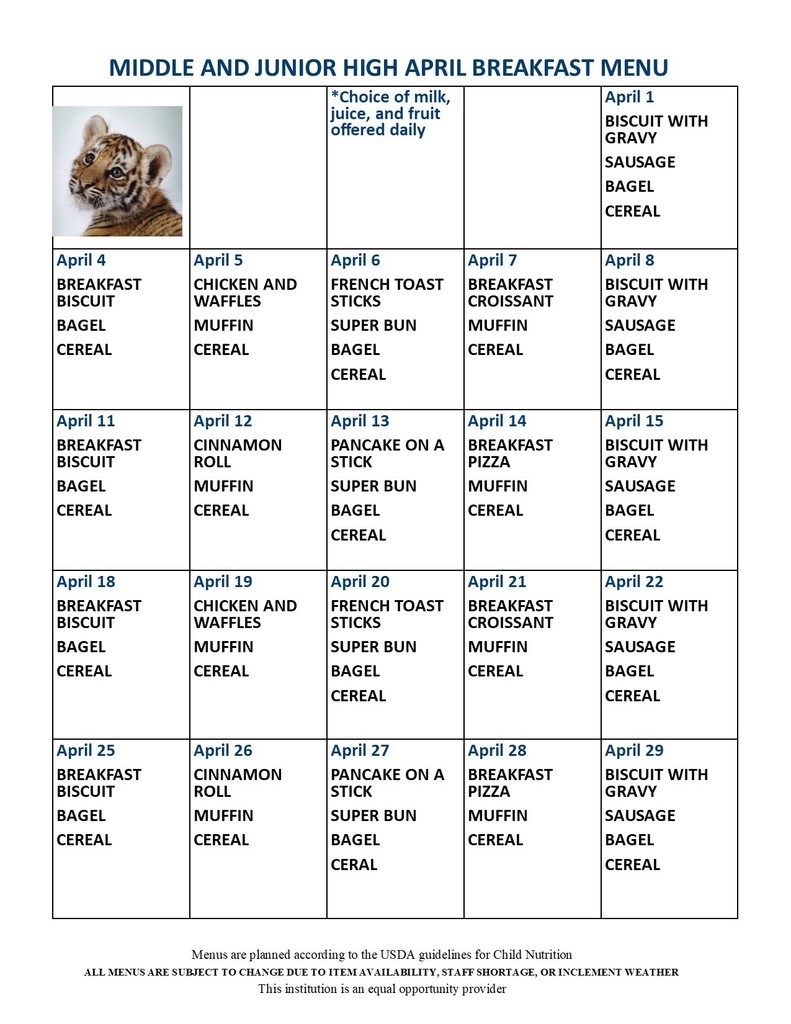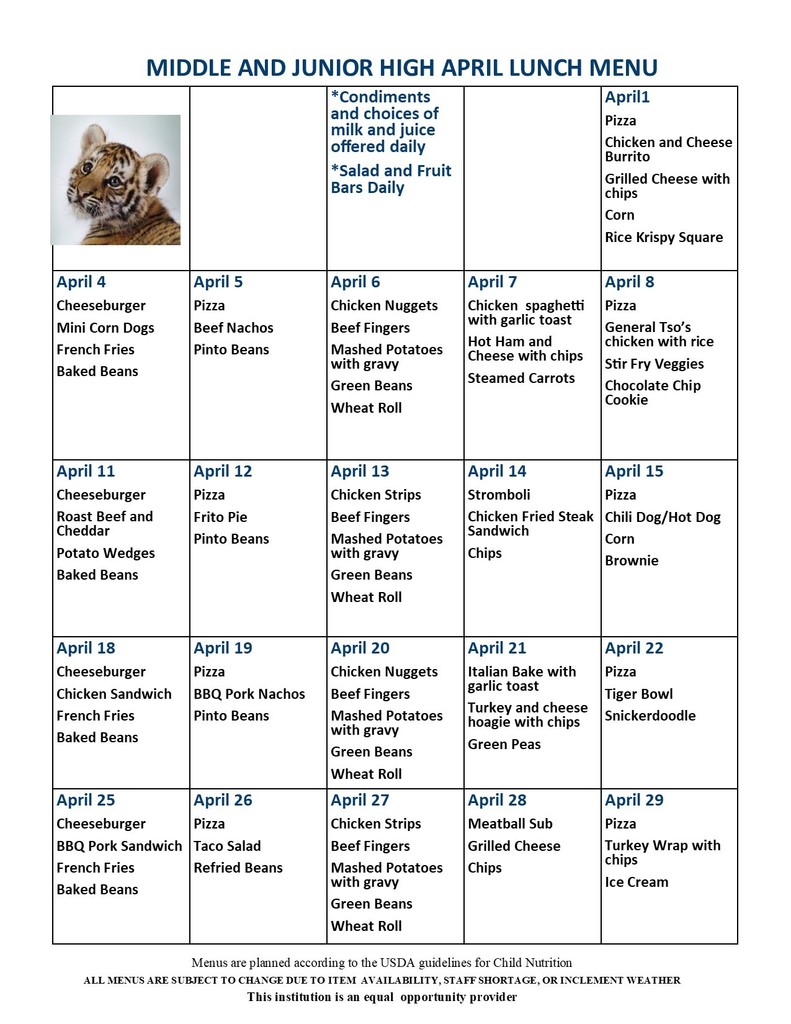 Report cards for 3rd nine weeks are now viewable in HAC. Have a wonderful spring break and we will see you Monday the 28th.

With inclement weather reports still coming in, PGSD will call Friday, March 11th a snow day.

Due to the forecast of incoming inclement weather tomorrow, March 11, 2022, please be prepared for the possibility of an old fashioned "snow day"! If this be the case, tomorrow will be made up on May 31st and students will not have AMI assignments.
SPRING PICTURES Spring pictures have been rescheduled for Monday, April 11th! New forms will be sent home.
March Middle School Breakfast and Lunch Menus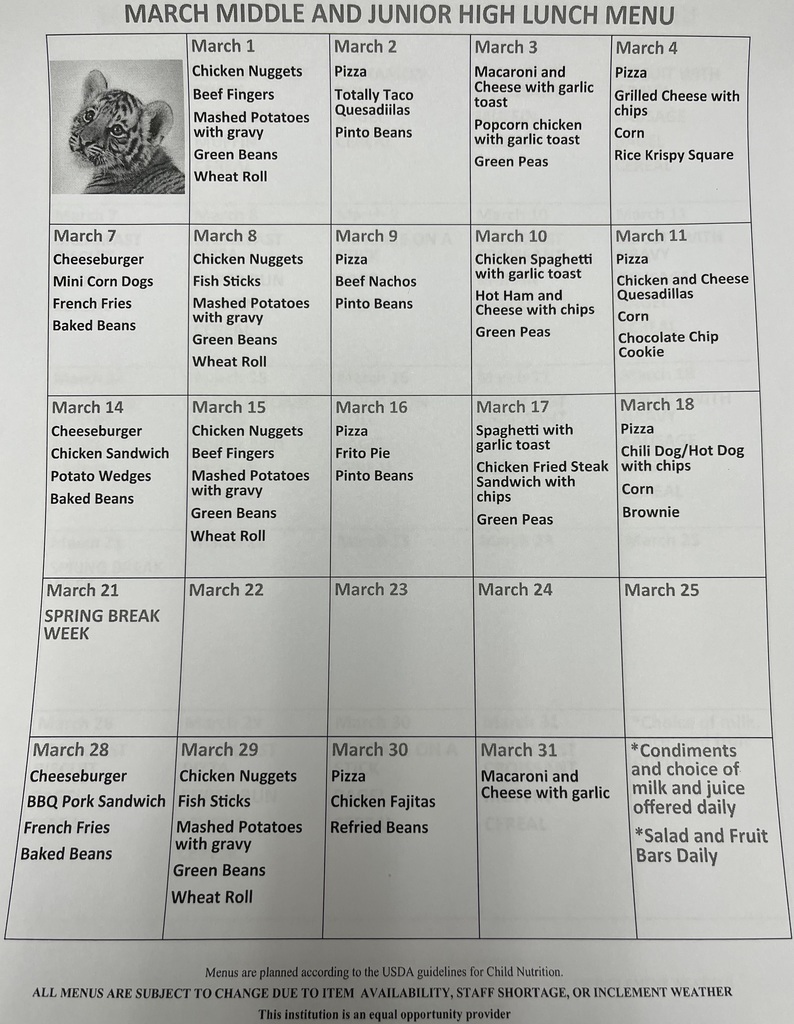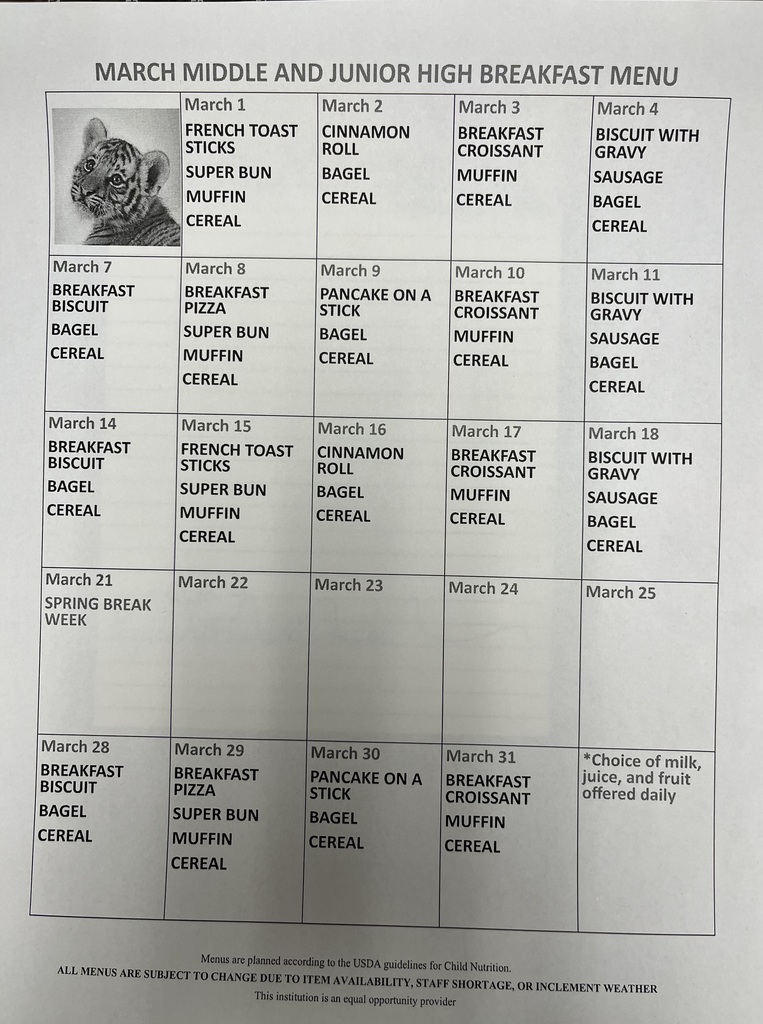 Tomorrow, March 1st, all buses will return to normal routes.

PGSD will use another AMI day Friday, Feb. 25th, and student attendance will be based on the completion of assignments from their teachers. After assessing the bus routes Sunday afternoon, we will send out a message if there is a need for limited routes on Monday. Go Tigers!

With the wintry weather that has come through and the forecast of more to come, PGSD will use another AMI day Thursday, Feb. 24th. Again, student attendance will be based on the completion of assignments from their teachers. During this time, I will be praying for the safety of all of our students, their families, and our district's employees! Go Tigers!

Due to the forecasts showing strong chances of wintry weather this Tuesday evening and our desire to allow our students' families to plan accordingly, PGSD schools will use an Alternative Means of Instruction (AMI) day for Wednesday, Feb 23rd. Student attendance will be based on the completion of assignments from their teachers.
Did your 5th grade child lose a key?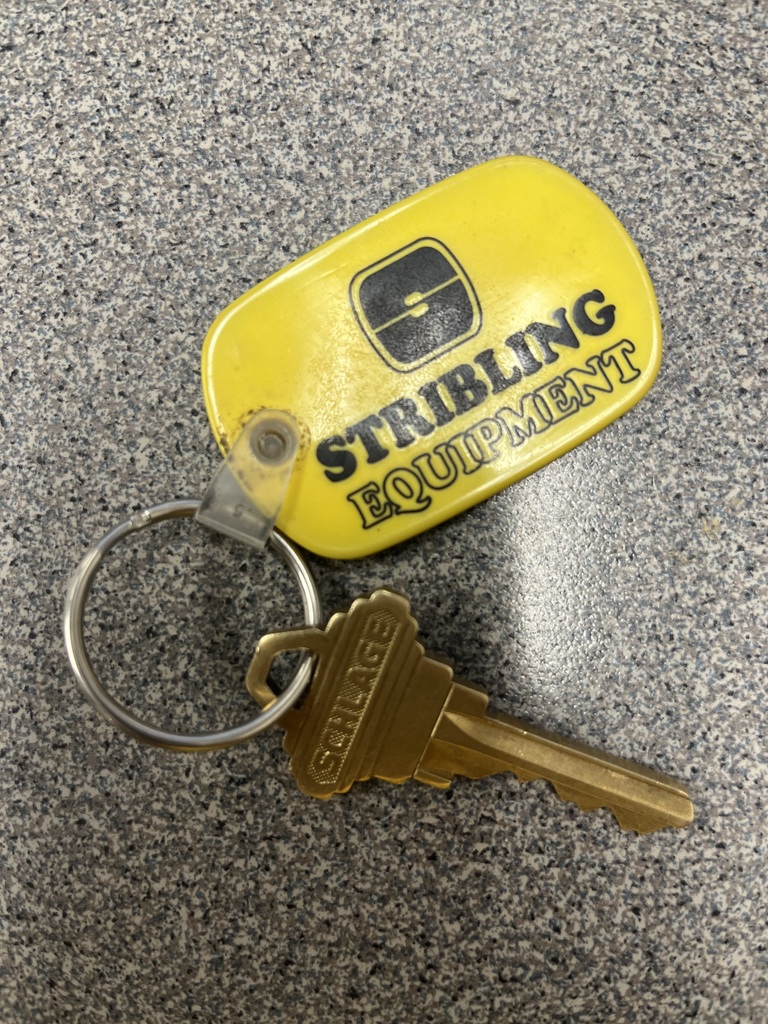 Yearbook orders are being taken now!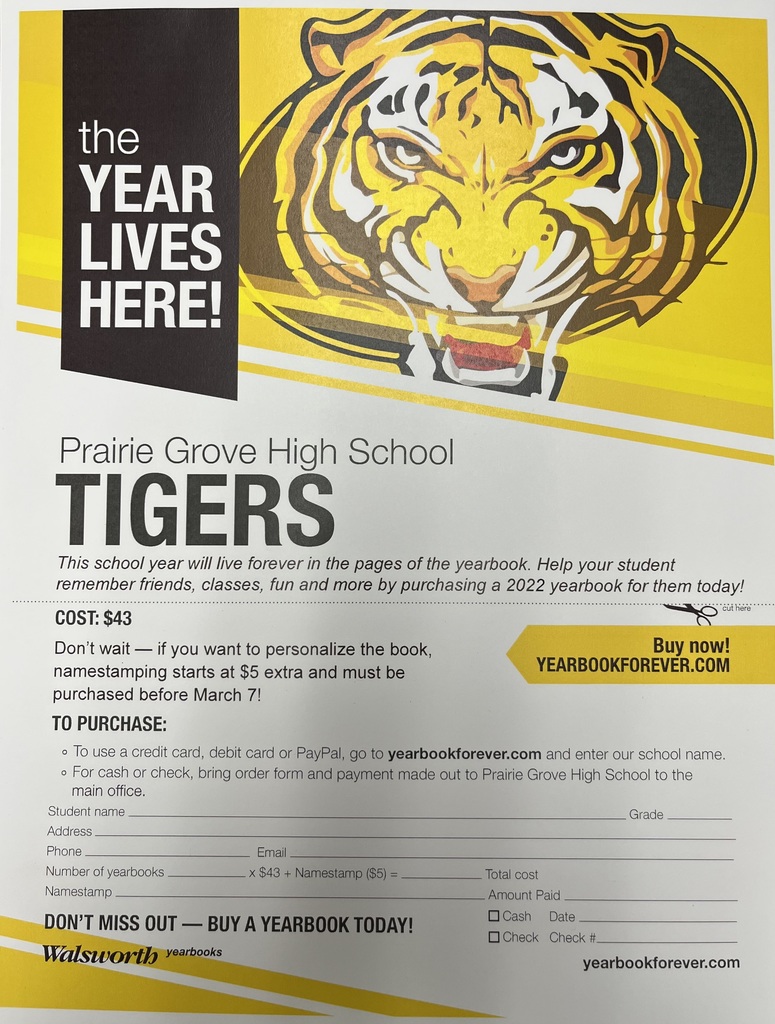 PGMS: Reminder due to safety reasons, students who ride a bus can not receive balloons or anything glass. If they have something delivered that is not allowed on the bus, we will hold that item until you can pick it up. By the way, we love chocolate. LOL

All bus routes are back to normal Thursday, February 10,2022! Woohoo!!!
February lunch menu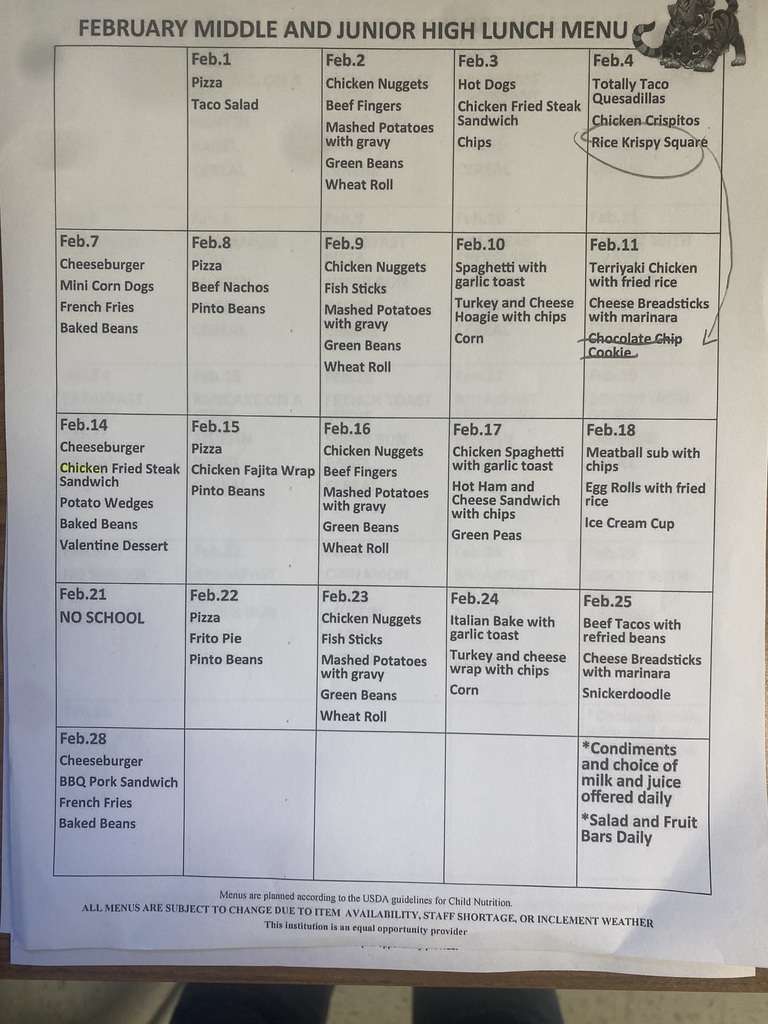 PGMS parents: Parent Teacher Conferences will be held next Tuesday and Thursday from 3:30-6:30. We will have face to face and virtual/phone options available to meet the needs of all families. Your student's teachers are sending out the information for sign-ups. If you do not receive the information, either email your student's teachers or call the office for help.

I am sure it's no surprise to you, but let's just make it official that PGSD will have an AMI day Friday, February 4, 2022. Students will have all of next week to complete the AMI assignments and be counted present during these AMI days. I hope you enjoy some fun in the snow!!!

Prairie Grove Schools will be closed for an AMI day, Thursday, February 3, 2022. Praying that you stay safe and warm!

Due to pending inclement weather, the PGSD will implement an AMI Day Wednesday, February 2, 2022.