*Preschool registration practices will comply with current physical distancing guidelines directed by the Arkansas Department of Health (ADH) and the Arkansas Division of Elementary and Secondary Education (DESE).
Age Requirement: The child must be 4 years old on or before August 1, 2021.
Registering your child in Preschool at Prairie Grove now consists of two steps:
Registration: Using our secure web portal the parent or guardian will create an account and enter the student's information and complete the required registration forms. (Click Here)

Verification – Applications and documents are verified by Pre-K staff. If you have any questions regarding registration, please contact Samantha Adams or Robyn Smith at (479) 846 - 8106 or email prekinfo@pgtigers.org
Howto video to register:
Where do I register my preschool student online?
When can I pick up a hard-copy enrollment packet?
Pre-K registration is only being offered online at this time.
What are the required documents for preschool registration?
Required Documents include:

Birth Certificate or Birth Record

Social Security Card/Number

Current Immunization Record

Current Well-Child Check-up

AR Kids Card or Private Insurance Card

2 Proofs of Residency in Prairie Grove School District

(Current utility bill or refer to the Prairie Grove Student Handbook for other acceptable documents)

Documentation to verify income (provide 1 of the following):

Last 4 paycheck stubs

2020 W-2 Statements

2020 Federal Income Tax Return

2020 Form 1040 Schedules C or F (self-employed)

If you have no income, you will need to request to have a "no income" form emailed to you.

Projected Income Eligibility Levels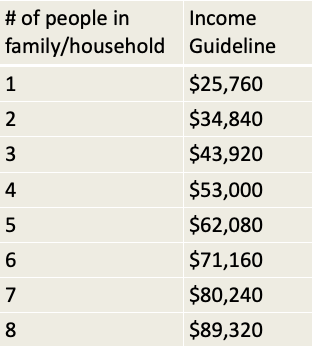 How do I complete registration for my preschool student?
Beginning March 15, 2021, parents/guardians may register online. Supporting documents do not need to be uploaded but will need to be provided at the time of your appointment with the Pre-K staff.
Can I turn my preschool registration packet in at the elementary school?
No, we are not accepting paper applications at this time.
Is there any other information I need to know about preschool registration?
Parents/guardians will be contacted by Prairie Grove Elementary Pre-K staff to inform you that your application is complete and inform you about your child's acceptance into the program.
I have a question about preschool registration. Who can I connect with?
For questions, email prekinfo@pgtigers.org