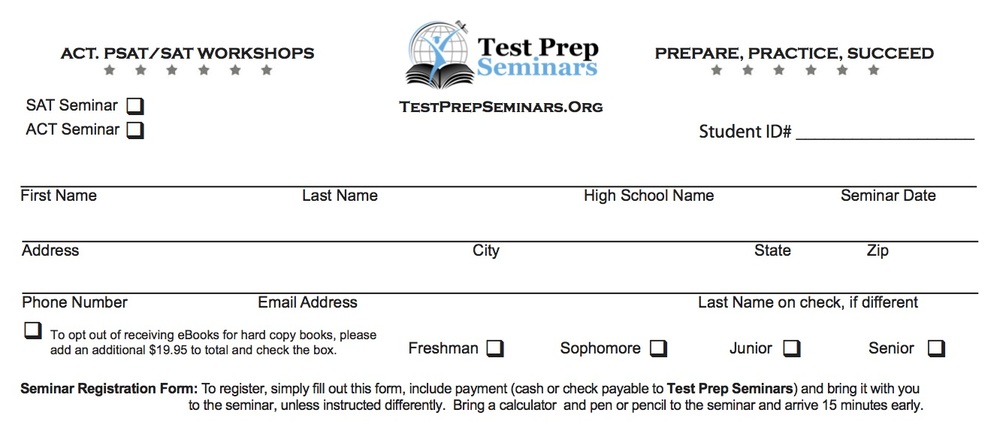 PGHS To offer ACT Boot Camp for 10th - 12th Graders
Mandy Hunt
Thursday, October 06, 2016
The ACT has become such an important component to college acceptance and scholarship dollars that it is now MANDATED in Arkansas…and this trend is growing!
Prairie Grove HS has responded by partnering with Farmington High School to host an intensive, school day Boot Camp offered by Test Prep Seminars, a leader in college readiness and test preparation.
Wednesday, October 26th — 8:05 am to 2:05 pm at the Farmington High School Auditorium
This is a $350.00 program that PGHS is very proud to offer for only $39.00 per student.
Do not miss this opportunity!
2 ways to register:
Visit www.testprepseminars.org, click on register, enter our school code "prairiegrove", and pay securely online. There is a minimal service fee applied by PayPal.
Complete the registration envelope and include cash or check for $39 made payable to Test Prep Seminars, and bring the envelope to Mrs. Hunt, in the Counseling Office, by Tuesday, October 25, 2016th.
To learn more, visit www.testprepseminars.org or contact Mrs. Hunt at 479.846.4212. Watch the 2-minute video https://youtu.be/ts2D4f8FVb0
Transportation will be provided - must have travel permission slip.