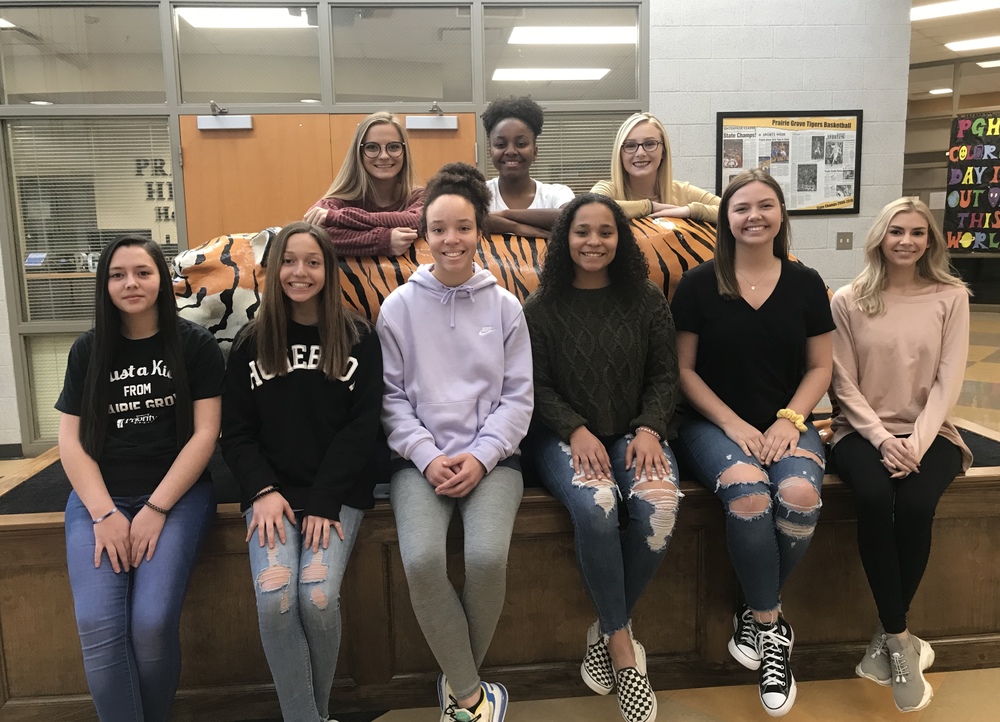 PGHS Colors Day 2020
Mandy Hunt
Tuesday, January 14, 2020
Prairie Grove High School is pleased to announce this year's Colors Day Court.
They are front row L to R: Freshmen Maids: Brianna Saldana & Jazmyn Preston, Sophomore Maids: Trinity Dobbs & Arianna Harrel, Junior Maids: Lexi Light & Delaney Blanchard.
Back Row L to R: Senior Maids: Camryn Gentry, Aniyah Gibbs, and Jillian Stark
Friday January 17th:
Afternoon Pep Rally and Queen Announced - 1:30 pm
Coronation Ceremony: 6:30 pm
Senior High Boys will play Gentry, followed by the Senior High Girls game.