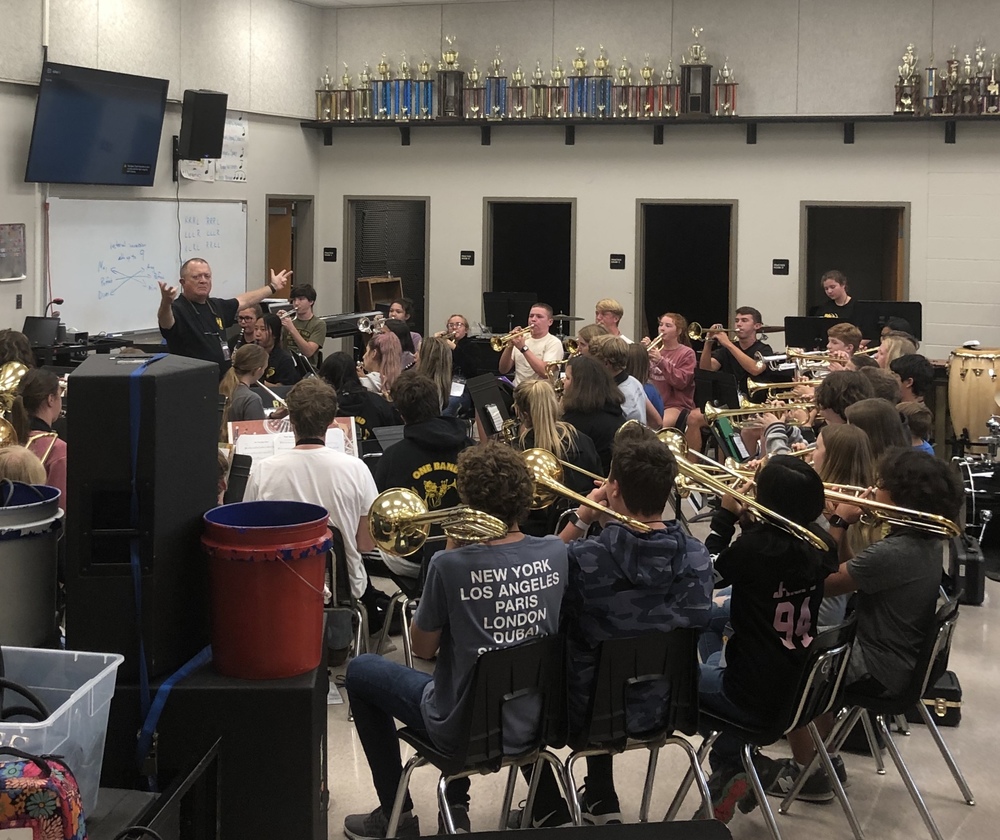 Our Band is Awesome!!!
Ron Bond
Thursday, September 19, 2019
Space is tight in the band room, but they sound great and work really hard. Mr. Nichols is seen here directing the band in their warm-up exercises. If you haven't been out to hear this group, make a point to listen to them soon.